Start your fitness journey today
Take control of your life with group classes and meal plans by Ventura Bootcamp. We offer classes that target every muscle for all kinds of individuals who want to live healthier, happier lives. Whether you are new to a gym environment or not, our different training programs are available for everyone.
Group training consists of weight lift and HIIT training with up to 20 people per session. We offer six classes throughout the week and group classes are by reservation only. Meal plans are also available, and our gym environment is always fun, fully-equipped, and prepared for high-intensity interval training. Most of our visitors are local to Lodi, so you're sure to build a great community, and we have an incredible sound system to help you get pumped before, during, and after every workout.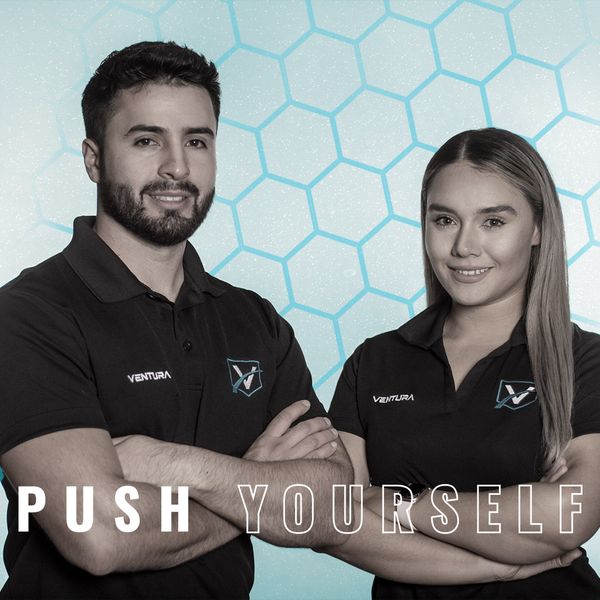 ventura fitness
Membership and classes are available in 45-minute sessions.
Class Times are 6AM , 7AM, 8AM, 4PM, 5PM and 6PM Monday through Friday and 8AM and 9AM on Saturday.
Monday and Thursday: Lower Body

Tuesday and Friday: Upper Body

Wednesday and Saturday: HIIT
Stay tuned for our store opening for activewear and supplements!
We work with locals in Lodi and the surrounding area to achieve their fitness goals by applying our experienced training methods. Our trainers are some of the best in the industry, and we are passionate about helping our athletes improve their quality of life. With our combined industry experience and passion for pushing you out of your comfort zone to grow, Ventura Bootcamp is the kick you need to get into shape. Increase your quality of life all around with us today!
Our Team
Adriana Oseguera - Owner
Julio Hernandez - Owner
Sign Up and Get Your First Class Free